"Modern and forgery-proof identity cards are a crucial basis for a functioning security infrastructure," said Dr. Franz Ruf, Director General for Public Security at the Federal Ministry of the Interior of Austria, at the presentation of the new Austrian identity card and the "CHECK-AT" app on July 30, 2021 in Vienna. The ID card was developed in close cooperation with experts from the Federal Ministry of the Interior of Austria, the Federal Criminal Police Office of Austria and the Austrian State Printing House (Österreichische Staatsdruckerei). The Austrian State Printing House also designed the associated smartphone app. "Every identity document only fulfills its protective effect for personal identity if it can be checked easily and securely at the same time," emphasized Lukas Praml, Managing Director of the Austrian State Printing House, when presenting the new Austrian identity card.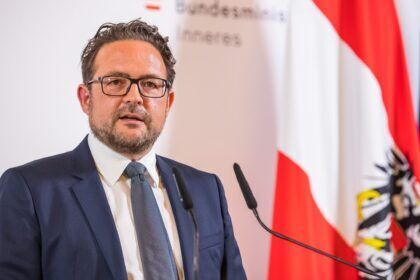 With the chip for biometric data already known from the passport, as well as a new, personalized QR code and other security elements, such as a see-through window with a temperature-dependent color, the new generation of ID cards brings a number of improved security features. In addition to a modern and secure document, a modern and secure way of digitally supported document checking has also been developed: the "CHECK-AT" app. The smartphone app available for iOS and Android guides the user through the process of checking the digital and analog security features of the new ID card and thus supports in assessing whether a genuine document is present. The new ID can be requested from the passport authorities and authorized municipalities from August 2nd, 2021. Identity cards issued beforehand will of course remain valid.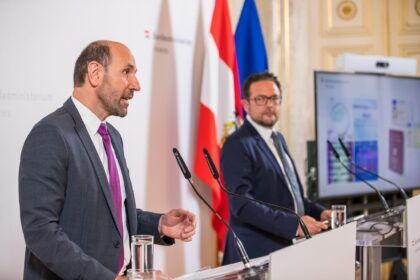 Document forgery as a motor for crime
Forged or falsified documents enable criminal activities such as human or drug trafficking, arms trafficking or stolen vehicles. However, document forgery is also one of the foundations for white-collar crime, corruption, property crime and terrorism. "This criminal phenomenon is so threatening that document forgery is identified as one of the three main engines of organized crime at European level," said Ruf. One of the reasons for the high number of document forgeries is that counterfeiting requires limited tools or investments – most often computers with scanners and printing machines are used to imitate the original security features.
The constant further development of Austrian identity documents and the implementation of new security features ensure that Austrian documents are and will remain unattractive for forgers and criminals due to the extremely high cost. This is also the reason why criminals rarely forge or falsify Austrian travel documents. When forgeries of Austrian documents come into circulation, it is mainly abroad. Around 200,000 identity cards are issued in Austria each year. According to a study by FRONTEX, 291 forged or falsified Austrian documents were seized in the European Union in 2018, 543 a year later and 196 this year , but also the citizens, "emphasized Ruf.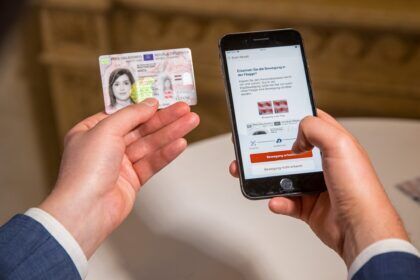 (picture copyright: BMI/Gerd Pachauer)